2 October, 2023
KG List is awarded as the Subcontractor of the Year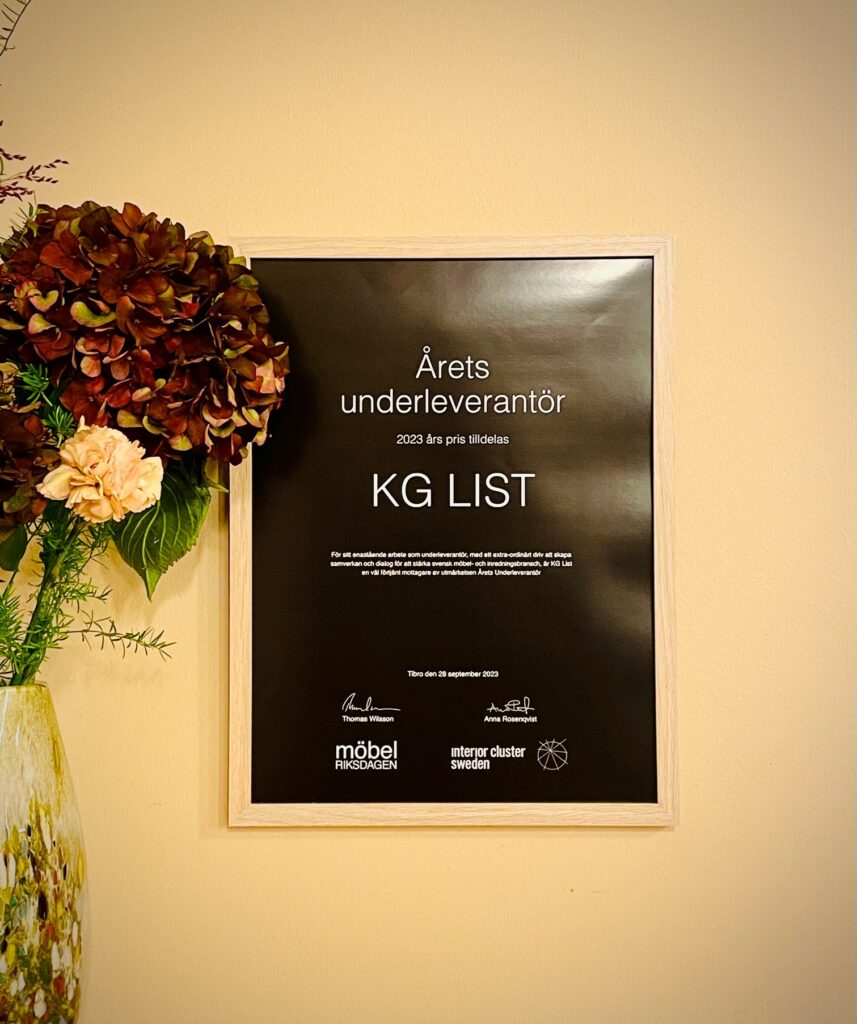 KG List has received the award for the Subcontractor of the Year (Årets Underleverantör) at Möbelriksdagen 2023 in Tibro.
We are happy and honoured by the prize and see it as a token of our commitment to further developing and strengthening our industry in every step of the production chain – from raw materials to finished products.
We at KG List and Österbymo Hardwood would like to thank our customers for their interest in sustainable production processes and our collaboration partners for their commitment to increased knowledge and dialogue in our industry. A big gratitude goes to our remarkable employees at KG List and Österbymo Hardwood who every day engage in making it possible. Our shared responsibility is crucial for the Swedish wood industry to succeed in taking the lead in long-term sustainability. Cooperation, courage, and responsibility – as the topic of the year at Möbelriksdagen.
Being recognized as Subcontractor of the Year at Möbelriksdagen is a great honour that will further inspire us in our work with long-term sustainable development within the Swedish wood industry.