6 October, 2022
Potential with Swedish hardwood at KG List
We are driven by opportunities with Swedish hardwood. Therefore, we want to showcase the potential with various qualities of the material.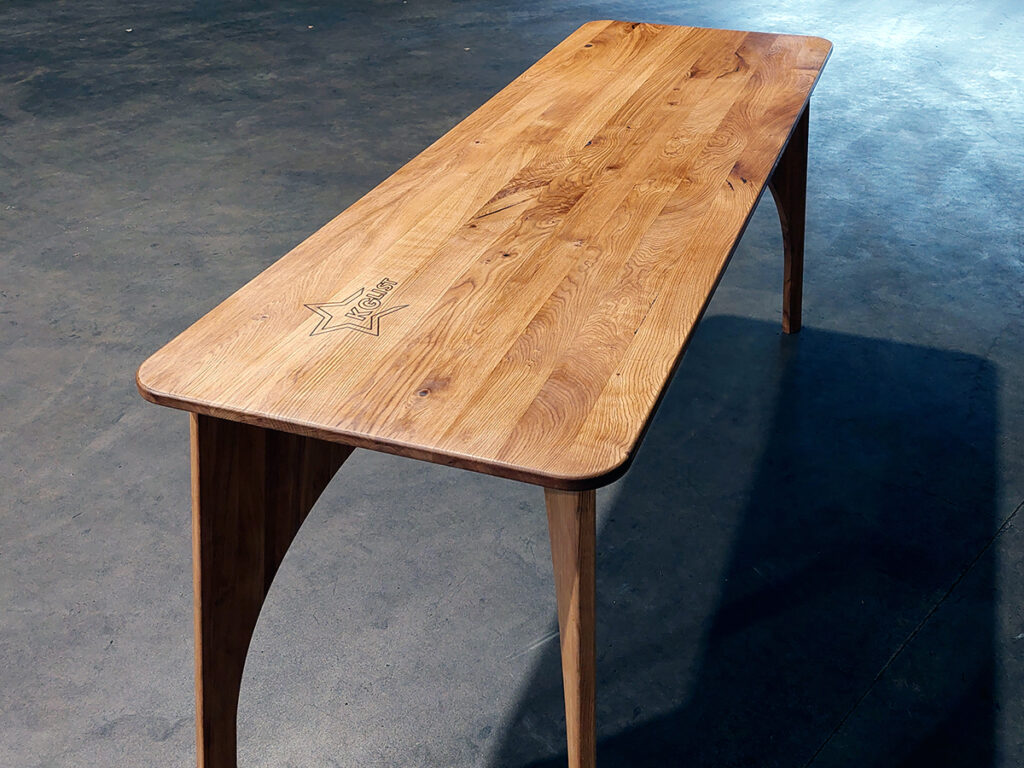 Swedish Wood, The Swedish Federation of Wood and Furniture Industry and Swedish Forest Industries, together with the wood industry in Sweden, have developed a joint objective for reducing climate footprint, building knowledge and developing business models that aim for circularity. One way we can increase the use of locally produced materials is to deepen the understanding of the range of possibilities with the raw material.
Our skilled staff made a bar table in rustic Swedish oak for Wood Products & Technology fair 2022 to be able to show the possible product value with a wider variety of Swedish hardwood. The result is a unique and charming locally-produced piece of furniture that also contributes to resource optimization.
We can create an increased understanding of the different qualities of the log and discover further possibilities with the material through a closer dialogue throughout the entire production chain. Our employees have a high level of expertise in various types of wood and we are glad to help you find the right solution for your sector.