ADVANCED MACHINE FLEET MEANS FLEXIBLE SOLUTIONS
With the latest machine technology at the fingertips of our highly professional staff, we are a competitive and future-oriented partner. Our production is built up around a modern machine fleet backed by carefully considered logistics. We create products within a framework of everything to do with sawing, planing, cutting, gluing, sanding and CNC processing. In order to increase flexibility, many of our machines have been adapted and equipped for both our standard range and special purposes.
Unceasing work with efficiency
A modern and efficient machine fleet has always been a prerequisite for us at KG List. A feeder magazine with a cutting unit in front of the machine, and automatic stacking are just a couple of examples of the efficiency mechanisms we have introduced. Machine accessibility has become an increasingly important parameter, leading to development and automation of how the machines are set up and positioned. We have implemented the new PowerCom and PowerLoc systems from Weinig.
Advanced processing
In our CNC department, we take care of additional refinement for you, our customer. Our BMG 512 machine from Homag is fitted with a 5-axis and a 3-axis motor, as well as a set of drill bits that can process formats up to 6,300 × 1,400 mm.
We also have a Bacci Double.jet and a Bacci Single.jet, where both machines are fitted with four tool fixtures. Moreover, the Bacci Double.jet features two loading stations and a double head with space for eight tools. In our production department, we use these machines to meet the increasing demand for milling, cutting and drilling products to match customer requirements. Manufacturing operations using these machines are primarily devoted to customers from the furniture and kitchen unit sectors. We work closely with our customers to develop and refine products in line with their wishes and requirements.
Complete holistic solution with own varnishing line
Our new varnishing line with associated polishing was delivered by Makor in Italy. The modern varnishing line has been optimised for high-volume products, but also enables us to varnish products such as cabinet doors and panels to the finest finish. As a result, we have the capacity to supply complete, holistic solutions to our customers, encompassing every phase from raw material to finalised and surface-treated end product.
In order to minimise environmental impact, we only use water-based products in our varnishing line. The drying process features IR dryers and is also prepared for UV processing, which reduces both drying times and energy consumption. Full automation of the feeding and picking processes enhances precision and makes our varnishing line one of the most efficient of its kind.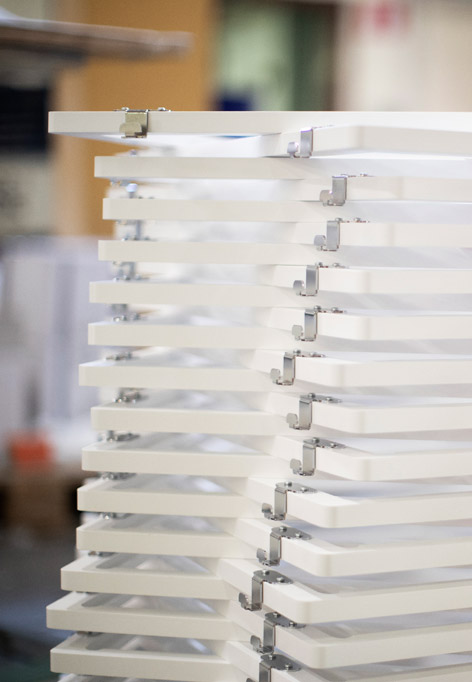 Right quality at the right price – on time, every time
Quality is a concept that has to be viewed in relation to what is being asked. We strive to deliver the right quality at the right price, on time, every time. We work tirelessly to minimise the risk of complaints through in-depth familiarity with product requirements, constant improvements and painstaking process follow-up.
"Our modern machine fleet is operated and developed by employees with high competence and experience. We always put the customer in the focus."
MATHIAS HENELL, PRODUCTION MANAGER KG LIST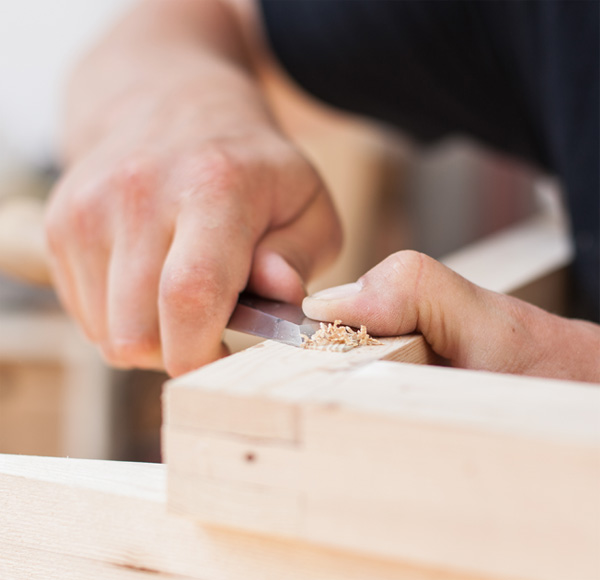 You have an idea – we create it in hardwood
We have been working with hardwood in various forms – edge-glued panels, three-layer panels, components & skirting boards – since 1951. The experience we have built up over the years constitutes a high level of assurance for you, our customer. No matter whether you need a complete furniture component with a high-quality finish, or a top-class raw material to work with yourself, you will find the capacity and the requisite knowledge at KG List.
OUR PRODUCTS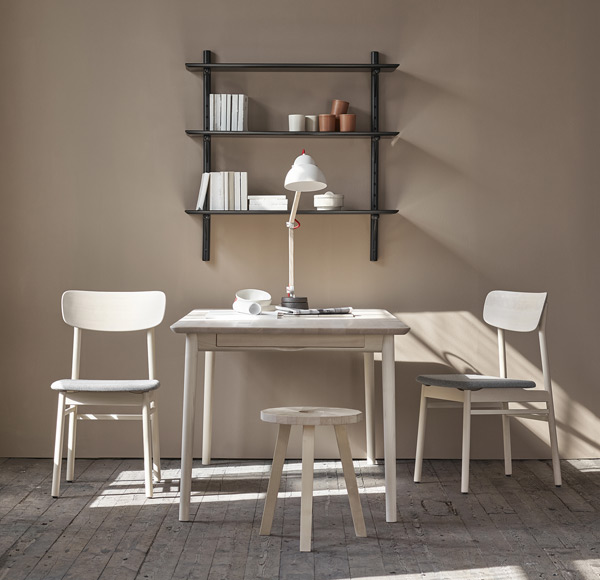 We have the right solution for your sector
KG List is one of the leading manufacturers of hardwood edge-glued panels in Sweden. From our factory in Norrhult, we deliver products of the highest quality to our customers who work in areas including kitchens, furniture, bathrooms, fine joinery, doors, windows and staircases. Our flexibility makes us a powerful subcontractor for the goods market. What can we do for you?
SELECT YOUR SECTOR

---
Keep up with our latest news
Stay up-to-date with the latest news from KG List, keep track of the current stock assortment, read about inspiring projects and more besides.
By subscribing to our newsletter, you give your consent to our processing your personal data in accordance with our privacy policy.