BALLINGSLÖV CHOOSES THREE-LAYER PANELS FROM KG LIST
For most people in Sweden, the name Ballingslöv automatically calls to mind top-quality kitchens – and that is precisely what put the small town in North Skåne on the map. For more than 90 years now, Ballingslöv has been making kitchens that bring unique everyday joy to homes all over Sweden.
Working relationship since 1993
Solid wood kitchens have always played a key role in the Ballingslöv range, and since 1993 – when KG List started supplying components to Ballingslöv – more than a few cubic metres of solid wood have left the Norrhult factory destined for Skåne.
A milestone in the working relationship between KG List and Ballingslöv was reached towards the end of the 1990s, when three-layer edge-glued panels were added to the range. The market was demanding a new, more modern kitchen cabinet door for the classic wood-frame model, and the three-layer panel was born.
Experts claimed it was not possible to create a smooth, inherently rigid edge-glued panel. But Småland stubbornness combined with perfect production produced the three-layer panel, which has since become a best-seller.
FIND OUT MORE ABOUT BALLINGSLÖV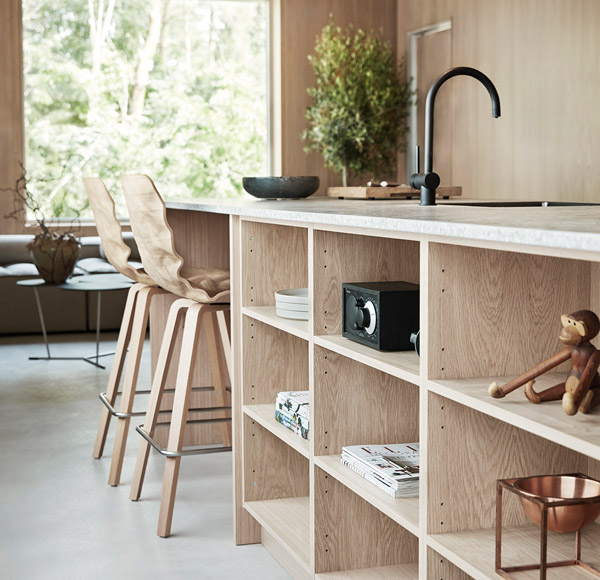 ---
Keep up with our latest news
Stay up-to-date with the latest news from KG List, keep track of the current stock assortment, read about inspiring projects and more besides.
By subscribing to our newsletter, you give your consent to our processing your personal data in accordance with our privacy policy.