SWEDEN'S LEADING MANUFACTURER OF HARDWOOD EDGE-GLUED PANELS
Here at KG List, we are powered by the possibilities hardwood presents. This has elevated us to the position of leading manufacturer of hardwood edge-glued panels in Sweden. However, KG List is much more than "just" a manufacturer of solid wood components. We are an experienced partner with the capacity to add value to our customers' business in every link of the chain from original idea to finished product.
Partner with unique values
KG List possesses a deep pool of knowledge about wood, combined with strategic business development that positions us firmly ahead of the pack. Ready access to closely sourced, high-quality raw material from Swedish forests and our own hardwood sawmill in Österbymo put us in a peerless position when it comes to flexibility, logistics and delivery reliability.
Our investments in a modern and efficient machine fleet, combined with highly professional staff make us a competitive partner for a variety of enterprises such as joineries and staircase manufacturers, furniture makers, door and window specialists, as well as suppliers of construction materials, kitchen and bathroom furnishings, and more. Primarily working with solid hardwood and pine, we provide precisely the product properties our customers request and require in their chosen sectors.
We work close to our customers
As a partner, we take responsibility and act from a long-term perspective. This entails our taking on our customers' challenges and manufacturing products in close consultation with them. We make high demands on our own suppliers so as to be able to deliver on time and in accordance with our own quality requirements. In order to work as a complete supplier, we also offer warehousing with a high level of service.
A Swedish manufacturer with resources
At KG List, it is no exaggeration to speak of extensive experience. Our business was founded in 1951, and we were a family-owned enterprise until 2008. Today, KG List is a part of Surewood Industries AB together with Spaljisten AB and Anebyhusgruppen AB. The Österbymo Hardwood sawmill has formed part of our company since 2017, and we opened a sales office in Denmark in 2019. KG List currently employs 55 people and generates an annual turnover of around SEK 130 million.
Please do not hesitate to contact us to talk about possibilities Swedish hardwood presents.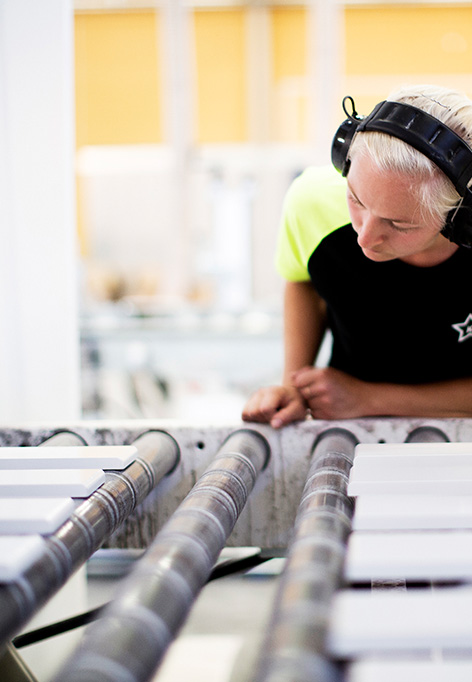 "At KG List, our raw material is literally all around us. Proximity to raw material from certified Swedish forests is your guarantee of a sustainable end product."
JOHAN INGVARSSON, CEO KG LIST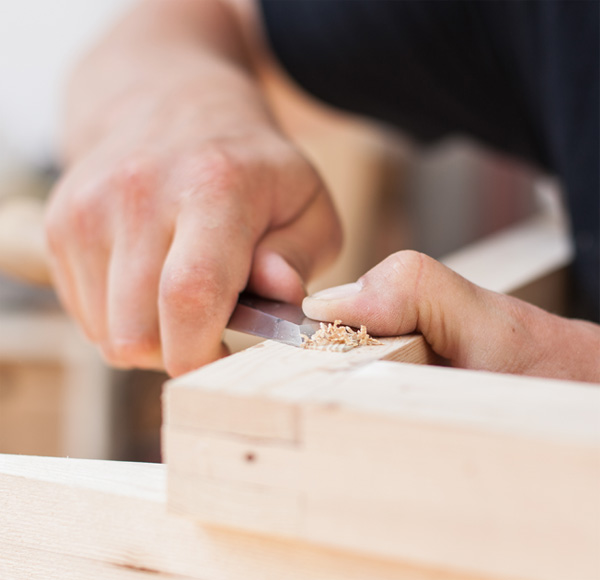 You have an idea – we create it in hardwood
We have been working with hardwood in various forms – edge-glued panels, three-layer panels, components & skirting boards – since 1951. The experience we have built up over the years constitutes a high level of assurance for you, our customer. No matter whether you need a complete furniture component with a high-quality finish, or a top-class raw material to work with yourself, you will find the capacity and the requisite knowledge at KG List.
OUR PRODUCTS

Own sawmill in Österbymo guarantees high-quality raw material
Österbymo Hardwood is the leading sawmill for hardwood in Sweden; it is a flexible facility with superior capacity and extensive experience. Having our own sawmill gives us at KG List stable access to sustainable, high-quality Swedish timber, which is crucial to the finished product.
ABOUT ÖSTERBYMO HARDWOOD

---
Keep up with our latest news
Stay up-to-date with the latest news from KG List, keep track of the current stock assortment, read about inspiring projects and more besides.
By subscribing to our newsletter, you give your consent to our processing your personal data in accordance with our privacy policy.