WE HAVE THE RIGHT SOLUTION FOR YOUR SECTOR
KG List is one of the leading manufacturers of hardwood edge-glued panels in Sweden. From our factory in Norrhult, we deliver products of the highest quality to our customers who work in areas including kitchens, furniture, bathrooms, fine joinery, doors, windows and staircases. Our flexibility makes us a powerful subcontractor for the goods market.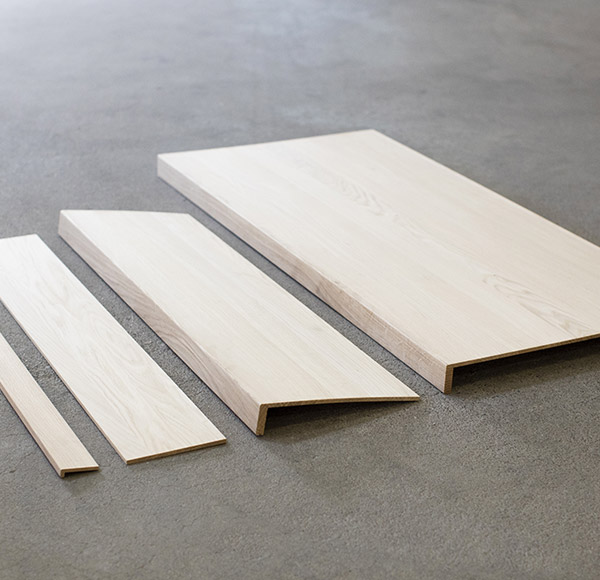 Staircase manufacturers
KG List supplies solid wood components to staircase manufacturers throughout Sweden. As Sweden's leading manufacturer of hardwood edge-glued panels, we have the capacity to optimise material utilisation and to produce inherently rigid products with unmatched properties – fully adapted to match the customer's wishes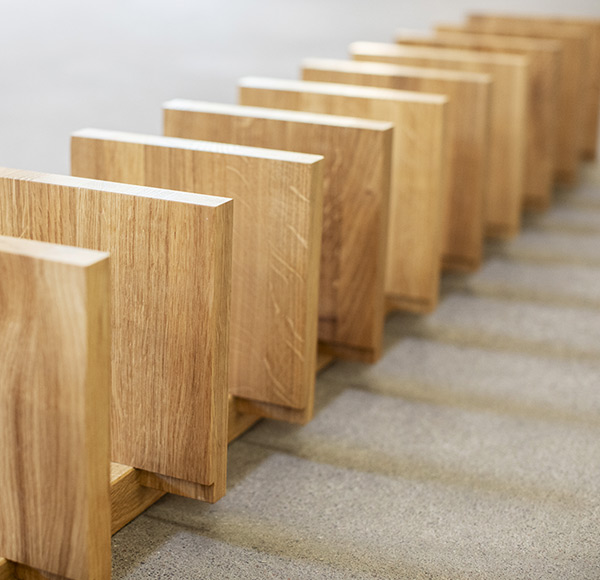 Furniture makers
For our customers in the furniture industry, uniform quality with a high finish always takes top priority. In our processes, we strive to add value to the end product, and we place great emphasis on the quality assurance of our deliveries. On the strength of our experience, we also serve as a support in product development, where we can supply valuable knowledge about the choice of material and the shaping of furniture components. Environmentally certified forest material and production open up the possibility for you to apply an environmental label to the end product – a factor that naturally boosts the product value.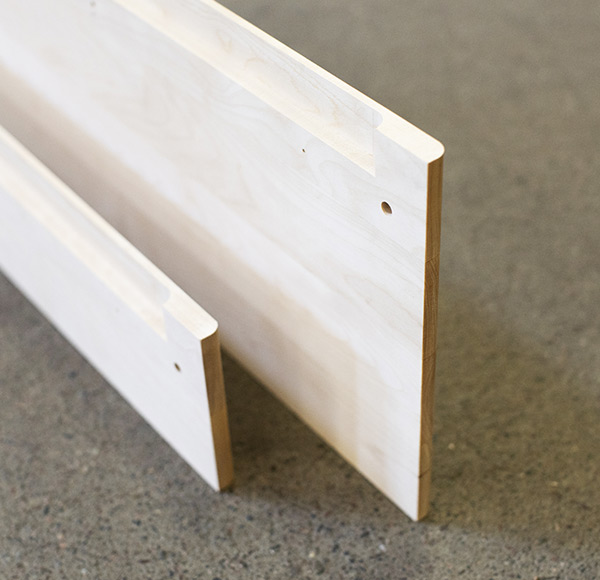 Kitchen and bathroom furnishing
We are a long-term, reliable partner for manufacturers of kitchen and bathroom furnishing solutions. Extensive knowledge of solid wood and edge-glued panels combined with a highly efficient machine fleet give us the capacity to produce large batches fully defined by the customer's wishes and requirements. With the raw material full-stave glued or finger-jointed – or in combination with different sheet materials – we help you obtain precisely the right product properties. Tell us what you need, and we will show you the possibilities in Swedish hardwood.
Door and window manufacturers
Door and window manufacturers make high demands on solid, inherently rigid material that can withstand the ravages of time and everyday usage. We at KG List have the knowledge and the capacity to produce precisely the product properties our customers are seeking. Certified raw material from Swedish hardwood forests, sawn and processed with precision make it possible for us to guarantee high-quality, durable products with an excellent finish. Contact us for information about the possibilities presented by hardwood.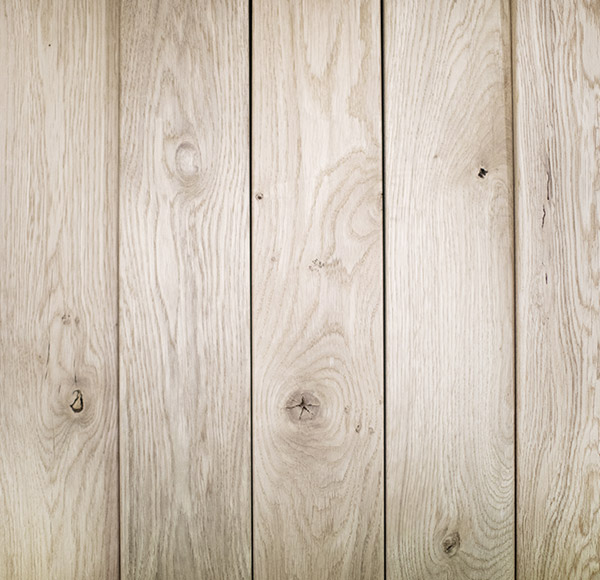 Construction
KG List is a supplier of high-quality products in Swedish hardwood – such as edge-glued panels, three-layer panels, skirting boards and components – to the construction industry. With high production capacity and uniform production quality, we are a stable partner for construction projects of all sizes. Contact us to discuss your particular needs.
---
Keep up with our latest news
Stay up-to-date with the latest news from KG List, keep track of the current stock assortment, read about inspiring projects and more besides.
By subscribing to our newsletter, you give your consent to our processing your personal data in accordance with our privacy policy.