26 January, 2022
The new cross-cut line in full operation at KG List in Norrhult
The new cross-cut line is now fully operational in KG List in Norrhult, Sweden – a result of an investment of approximately SEK 20 million. This provides an increased refinement of oak, birch, and ash in KG List.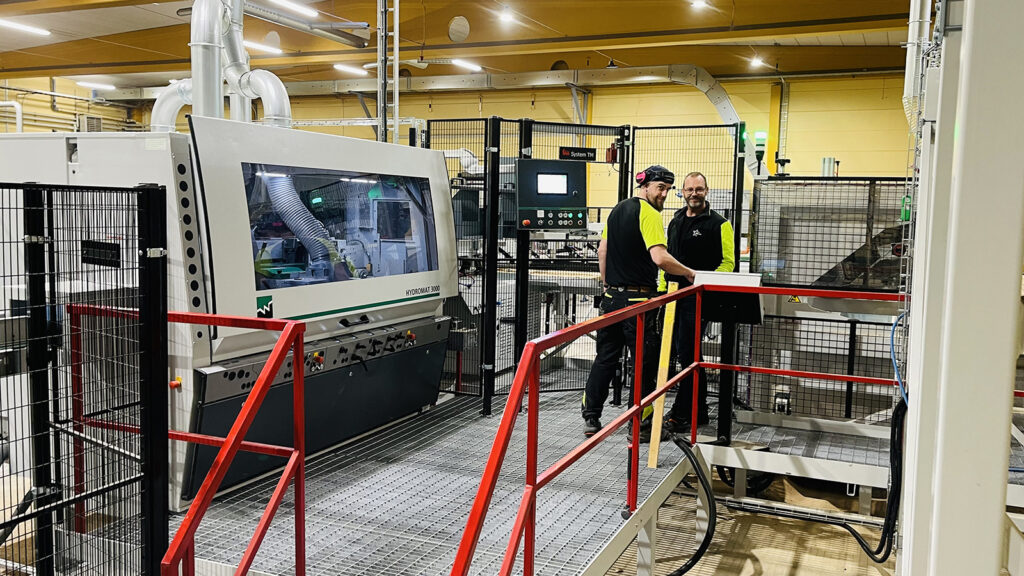 In 2021 KG List invested approximately SEK 20 million in a new cross-cut line. This will enable increased processing of, above all, oak, but also Swedish birch and ash that is sawn in Österbymo Hardwood. The cross-cut line contributes to an advanced adapting to the customers' wishes and needs, which is a substantial part of KG List's business.
The cutting capacity will increase three times compared with the previous volumes. In addition, the investment results in increased flexibility. Higher yields also lead to a step towards less waste in production. Thanks to the development, KG List has also recruited 4 new employees to the production facilities in Norrhult.
As a next step, we expect to increase the processing of raw material in Österbymo Hardwood by 20%. Next year, the intention is to increase it by another 20% thanks to the expanded production capabilities, says Johan Ingvarsson, CEO of KG List.
The cross-cut saw on the new set-up was delivered by System TM – a leading global supplier of tailor-made solutions for the wood industry. The scanner was delivered by Microtec in Linköping – a leading supplier of quality control systems to the woodworking industry. In collaboration with Sågspecialisten, the line has also gotten a planning solution with outstanding quality from Weinig.
The investment is an advancement towards the ambition to refine more of Swedish hardwood and thereby meet the increased demand both within and outside the country's borders. It increases KG List's capacity to further develop cooperation with existing customers and to be able to expand to new markets.